Routine Tooth Extractions Performed With Precision Care
Imagining a tooth extraction is probably not your most favorable vision, but it's a procedure that often needs to be done—and we'll only suggest it as a solution when it's absolutely necessary. At Beechcroft's Columbus dental office, we perform routine tooth extractions in our state-of-the-art office with your comfort at top of mind.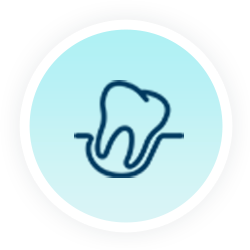 When Would a
Tooth Need to be Extracted?
Our number one goal is to save your tooth and return it to good health. Unfortunately, sometimes this is not an option.
Times when a tooth may need to be removed include:
Extracting a child's baby teeth

Removing wisdom teeth from an adult or teenager

When the tooth has undergone a trauma or accident

When the tooth shows extreme or advanced decay
When extraction is the only option, dentists at Beechcroft can perform this procedure with an emphasis on your comfort. We are aware that losing a tooth can be an unpleasant experience, which is why our knowledge dental team works gently and with care in a friendly, comfortable environment.