Dental Emergencies
Happen When They Want To
We understand. You don't plan for emergency dental care, it just happens. The good news is, we've planned for those urgent dental emergencies. If you need emergency dental care that is covered under Medicaid, contact Beechcroft in our Columbus office, we're here to help.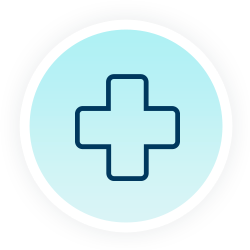 Same-Day Emergency Dental Care
Are you experiencing extreme dental pain? Have you lost a tooth?
Contact our Columbus office immediately. You'll be asked a few qualifying questions so that we can understand the magnitude of your situation and then, if necessary, we can schedule same day emergency dental care (on days we're open).
When you arrive, we'll help get you comfortable and assess your situation. Together we'll discuss dental treatment options and identify next steps.
After-Hours Emergencies
If an emergency happens outside of our normal business hours, don't panic. Call our main line and a prompt will help you get in touch with a dentist on-call. They will talk you through your situation and decide on immediate next steps.
What To Do Until Your Appointment
A visit to the ER won't do much good, as they will not perform any dental work there. At best, they will give you something to ease the pain and suggest your make a dental appointment right away. But, there are ways to manage your emergency until you can see a dentist.
In addition to calling and following our prompt, take these steps: